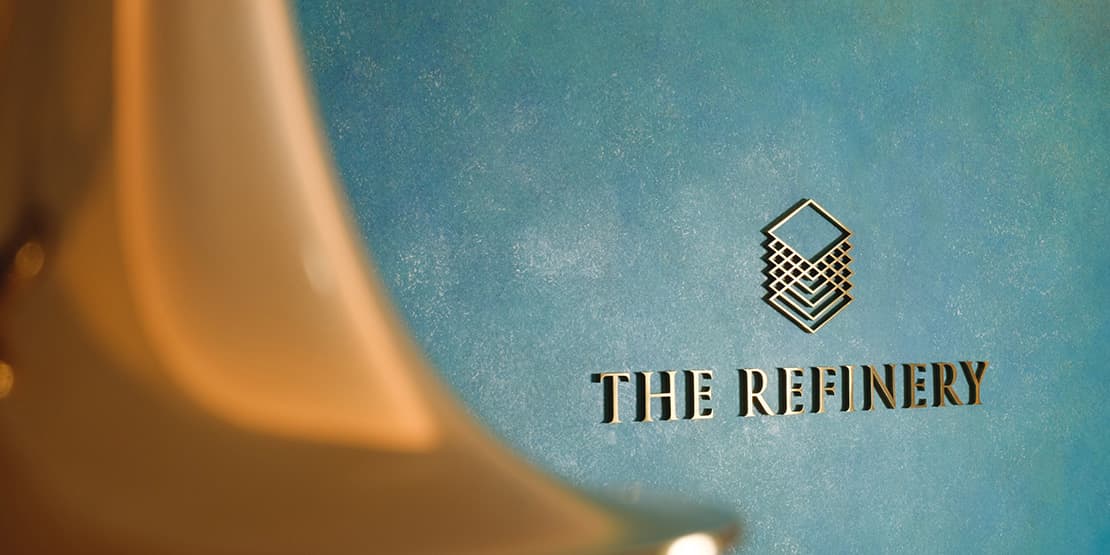 OUR STORY
HERITAGE AND HISTORY, REINTERPRETED AND REFINED
The Refinery is a private Members' Club located in Taikoo Place, a haven to relax, refuel and reconnect. The Refinery is focused foremost on evolution – on its Members' progression in tandem with the club and its surrounding area. As Taikoo Place has evolved over the past few decades, so too has the club advanced to meet the growing demands of the modern executive. It now stands as a jewel within the district, a place made for personal ambition.
The Refinery pays tribute to Swire's rich heritage. With interiors showcasing classic materials enhanced by contemporary touches, the club combines the prestige of the past with the prospects of the future.

HOUSE RULES
The Refinery aims for an open, embracing environment, and the club will always strive to provide a welcoming environment for its Members. But we have a few simple rules to follow and your kind cooperation is appreciated.
Members may, of course, bring guests into the club, but they must be accompanied at all times. Guests can be brought into any part of the Club, except for the Fitness Centre.

Casual wear is allowed, but please, no torn jeans, shorts, singlets, sandals or sportswear of any kind. Remember, you never get a second chance to make a first impression.

Embrace the art of conversation and ensure your electronic devices are muted at all times. Mobile phones generally cannot be used, but if you must take an important call, please do so on the Terrace.

Children over six may accompany Members, provided it's on a Saturday or after 5:30pm from Monday to Friday. Children are also not allowed to remain within the Bar & Lounges.

Sorry, but pets are not allowed within the club.

Finally, it almost goes without saying, but do make sure to always conduct yourself in a respectable fashion.
Opening Hours
Dining Rooms
Monday to Saturday
Lunch: noon to 3pm
Dinner: 6pm to 10:30pm
Closed on Sundays & Public Holidays
Bar & Lounges
Monday to Saturday
Breakfast: 7am to 11am
All Day Menu: noon to 10:30pm
Happy Hour: 5pm to 8pm
Evening Tapas: 5pm to 10:30pm
Closed on Sundays & Public Holidays
Terrace
Monday to Friday

10am to 10pm*
Happy Hour: 5pm to 8pm
*dependent on weather conditions
Closed on weekends & Public Holidays
Fitness Centre
Monday to Friday
7am to 9pm

Saturday
7am to 6pm
Closed on Sundays & Public Holidays
CAREERS
The Refinery strives to empower and develop its talent. We are always looking for passionate people who share the Club's values. Interested parties, please send your CV to the following address: hr@refineryclub.com.